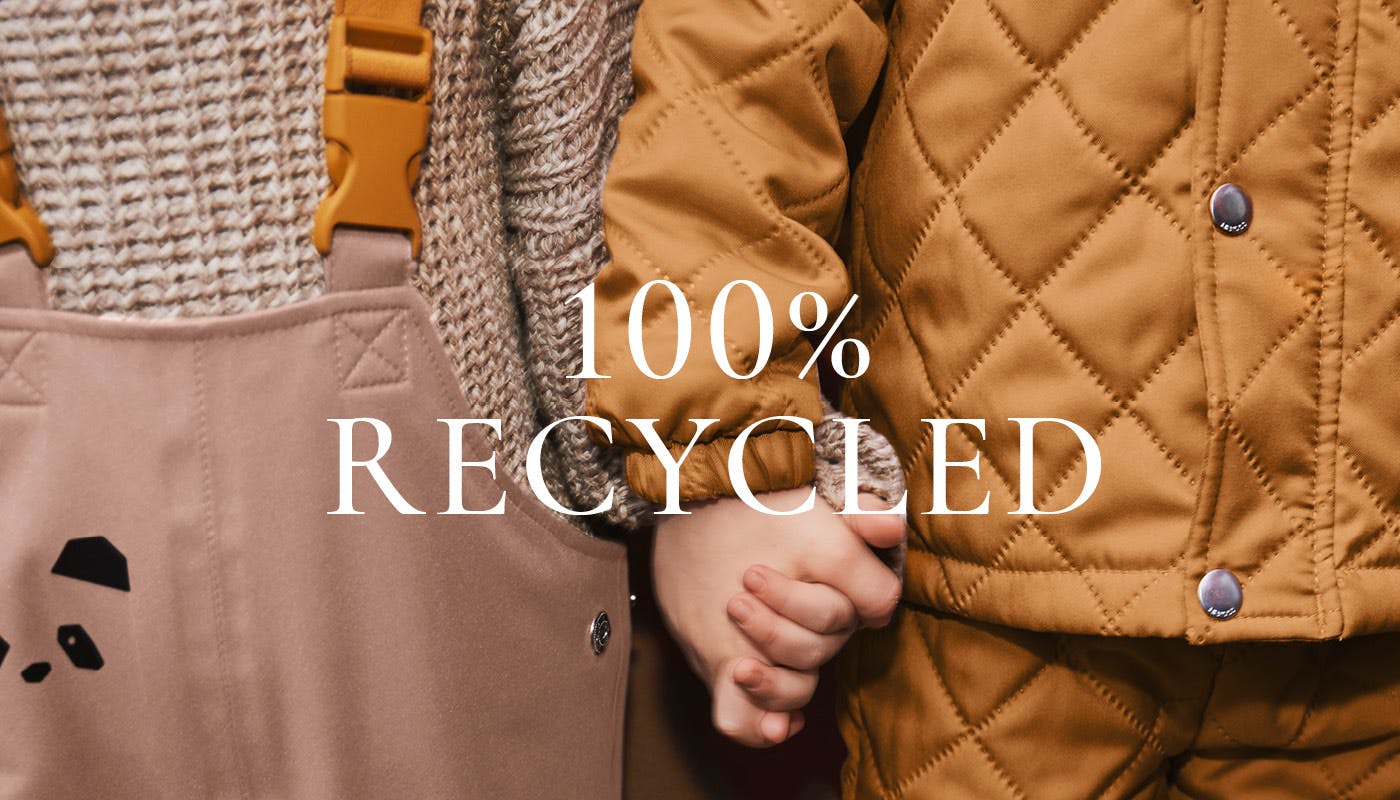 NEW BREATHABLE RAINWEAR
Liewood rainwear collection is designed to keep little ones warm for hours of outdoor play. Lightweight, breathable and both wind resistant and waterproof, our comfortable rainwear will be a true favourite for drizzling days ahead. 
And most important of all - it is made of recycled polyester.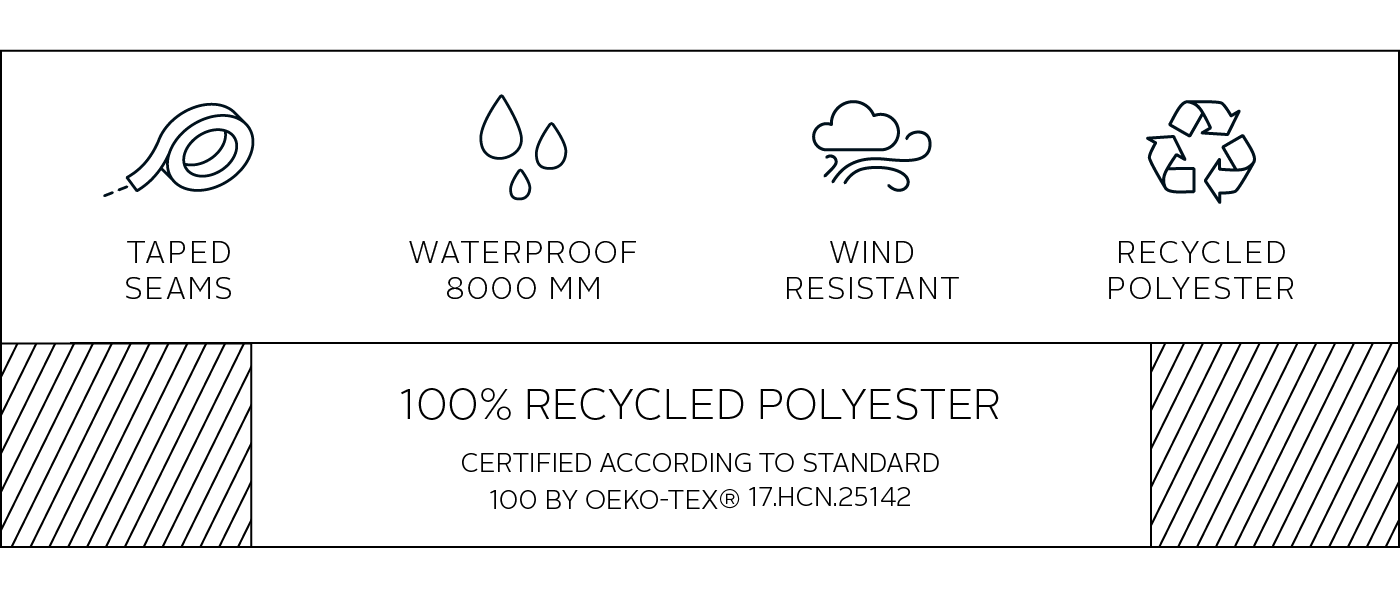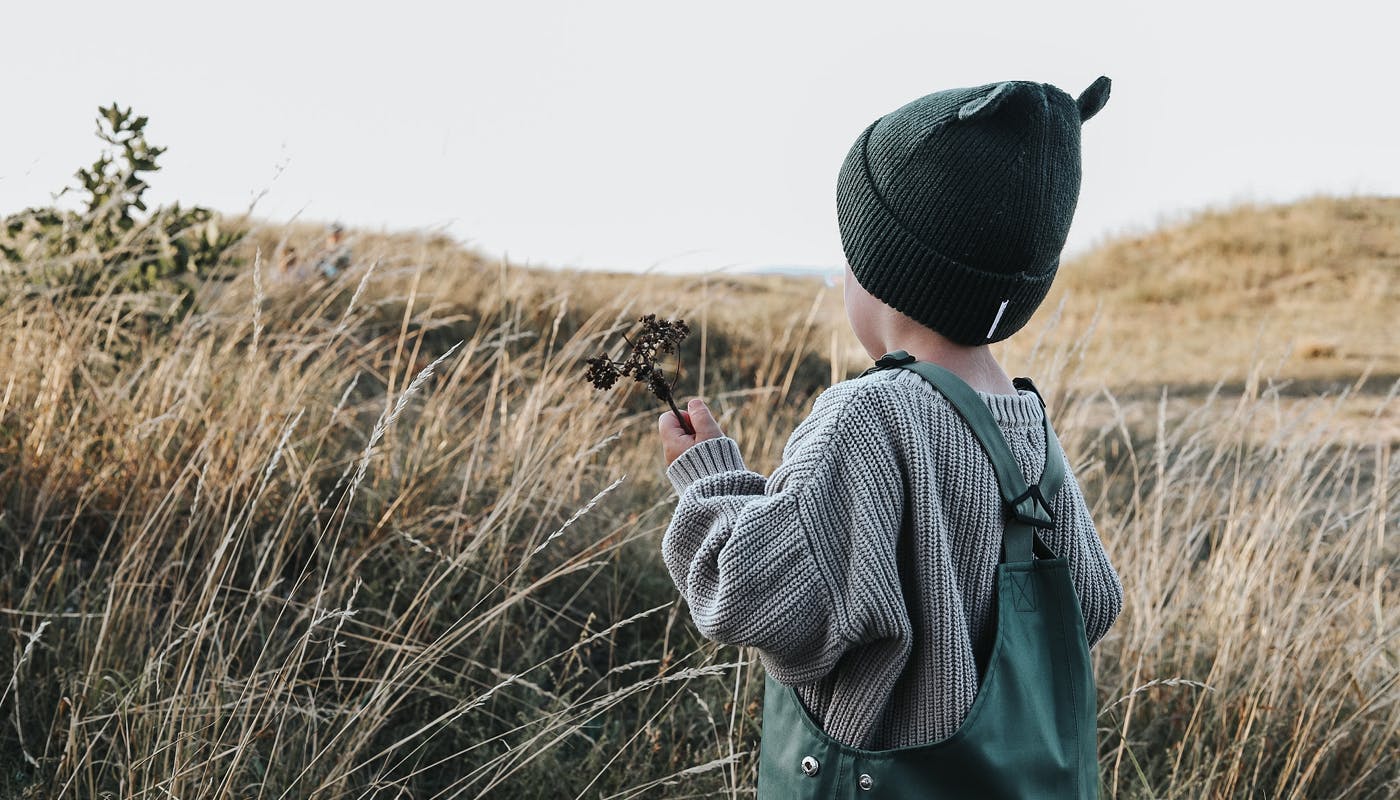 RECYCLED FROM PLASTIC BOTTLES
Liewood rainwear is made from recycled polyester. From every meter of fabric, 24 PET plastic bottles have been reused and spun into yarn.
Using recycled PET instead of new PET reduces the amount of raw oil, ultimately saving the earth's scarce resources, while keeping the same functionality of the fabric.
The rainwear styles are also certified according to standard 100 by OEKO-TEX®.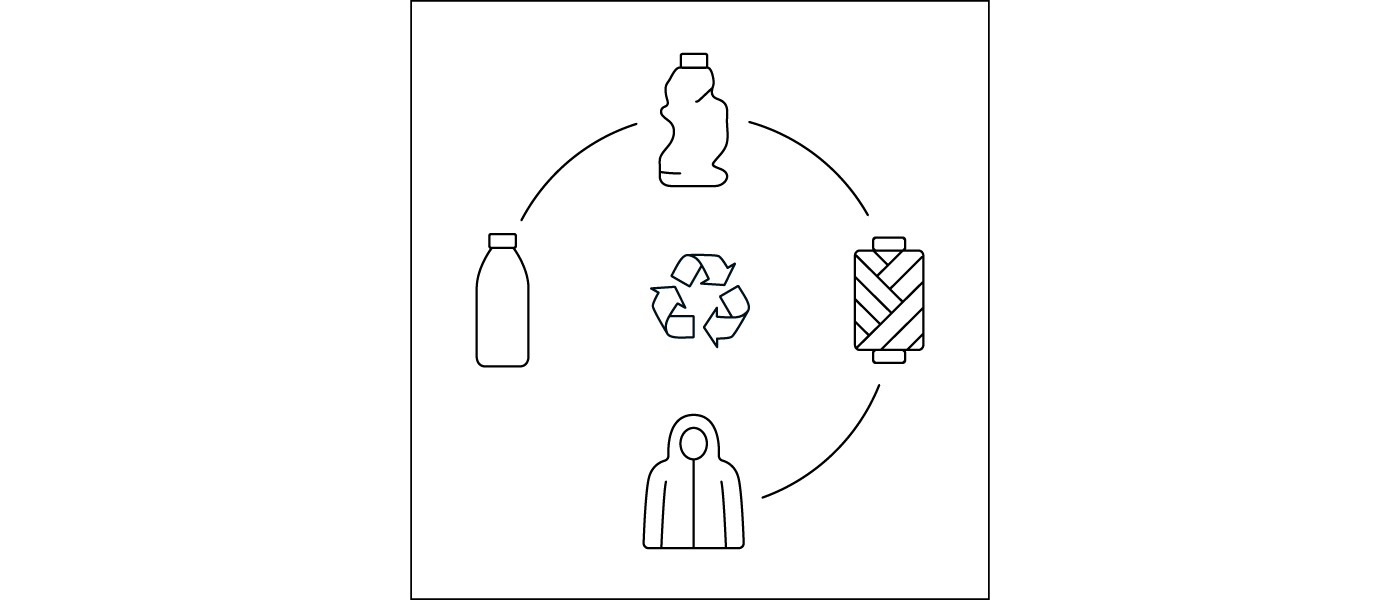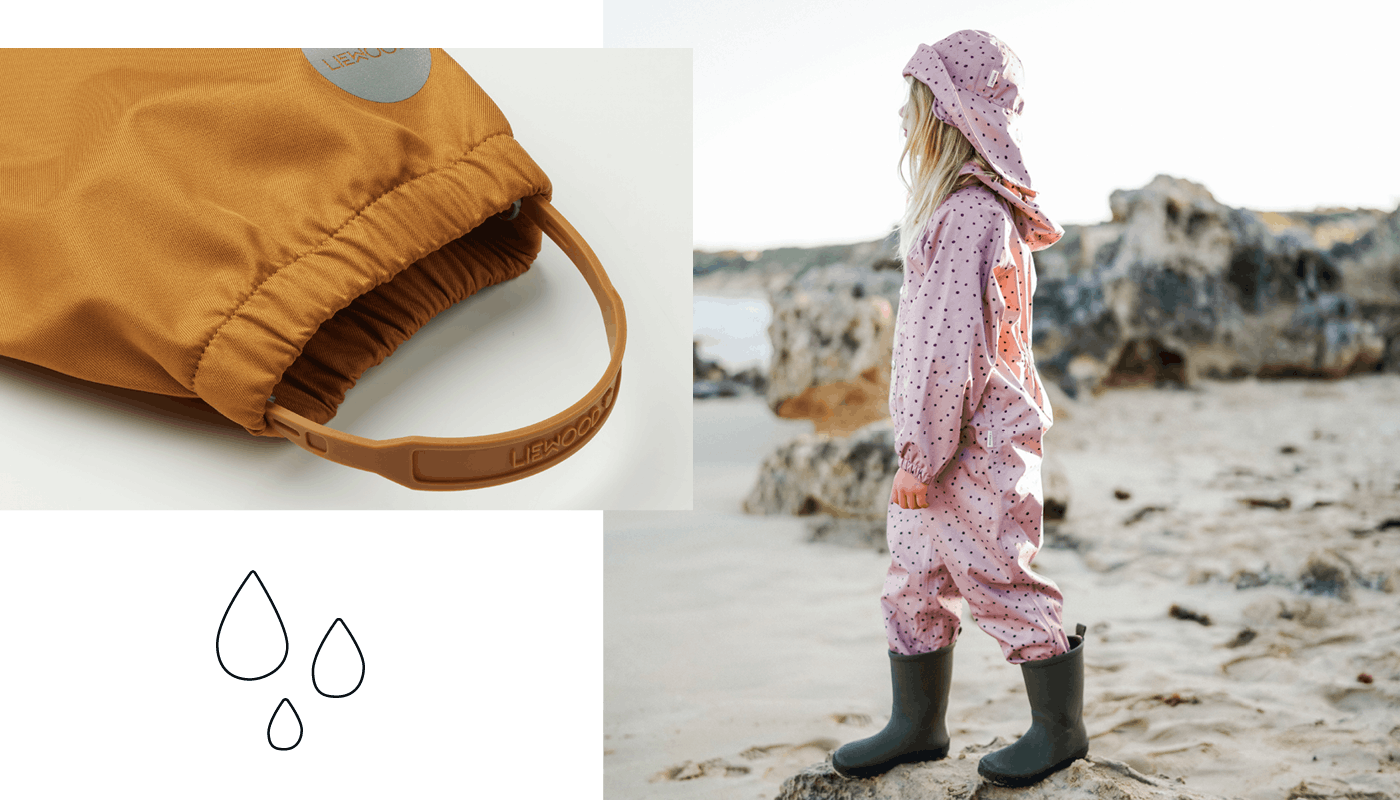 WATERPROOF
All styles are waterproof and have hydrostatic pressure of 8000 mm, which means it can be used in heavy rain in short time or moderate rain for a whole day.
The rainwear is movement friendly, and will let the kids play for hours while staying dry.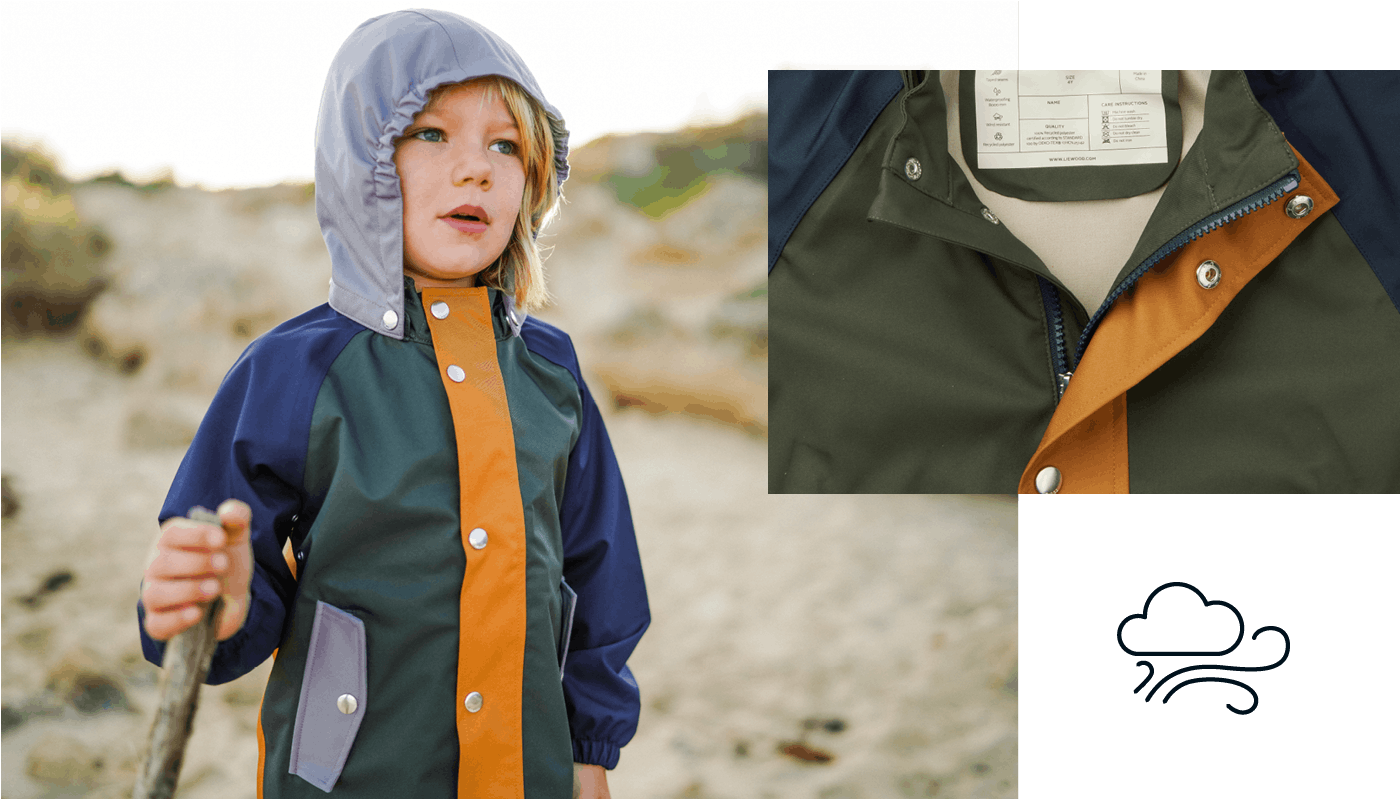 WIND RESISTANT
The rainwear is extraordinary comfortable and soft while being practical and wind resistant. The jacket can also be worn as a windbreaker or shell jacket.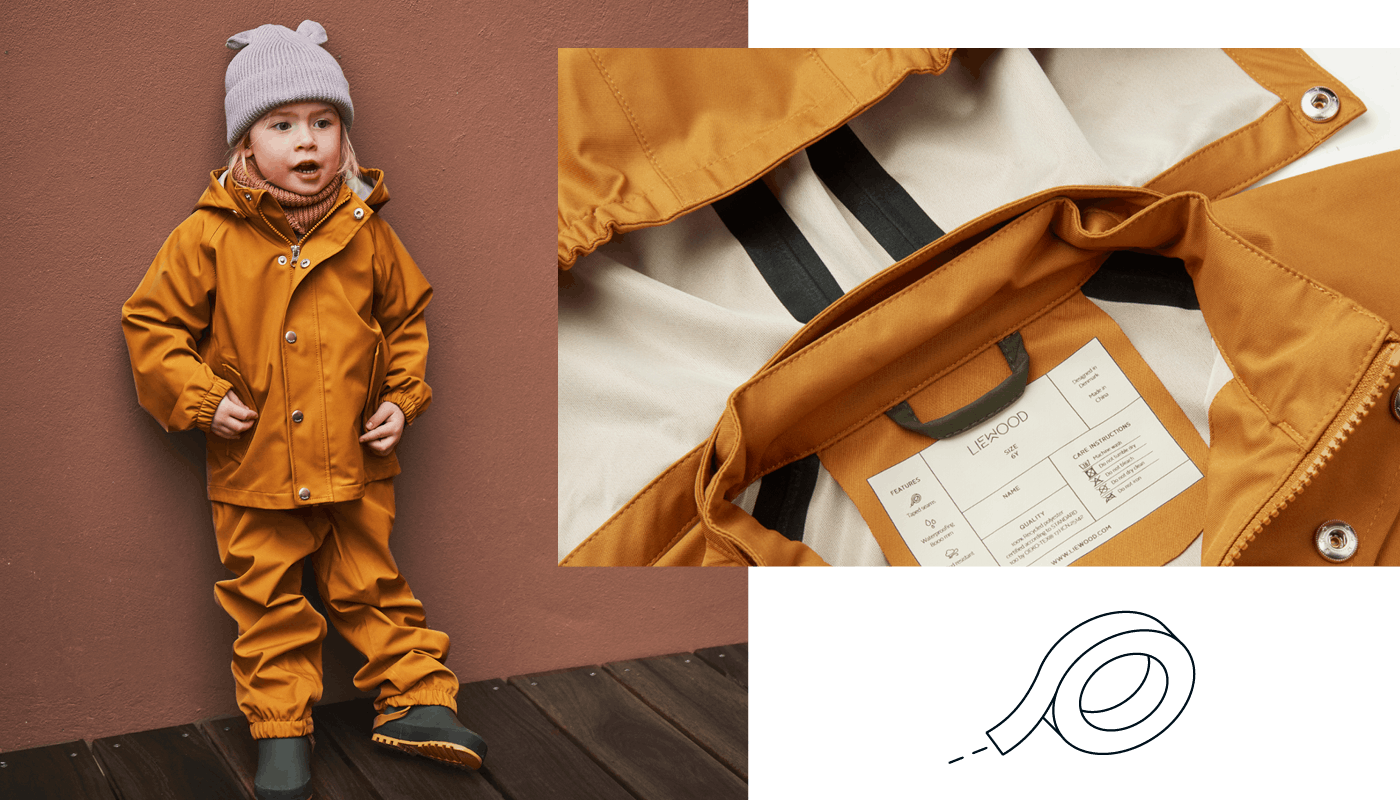 TAPED SEAMS
All Liewood rainwear is produced with taped seams, to keep maximum water resistance so no water can leak through the seams.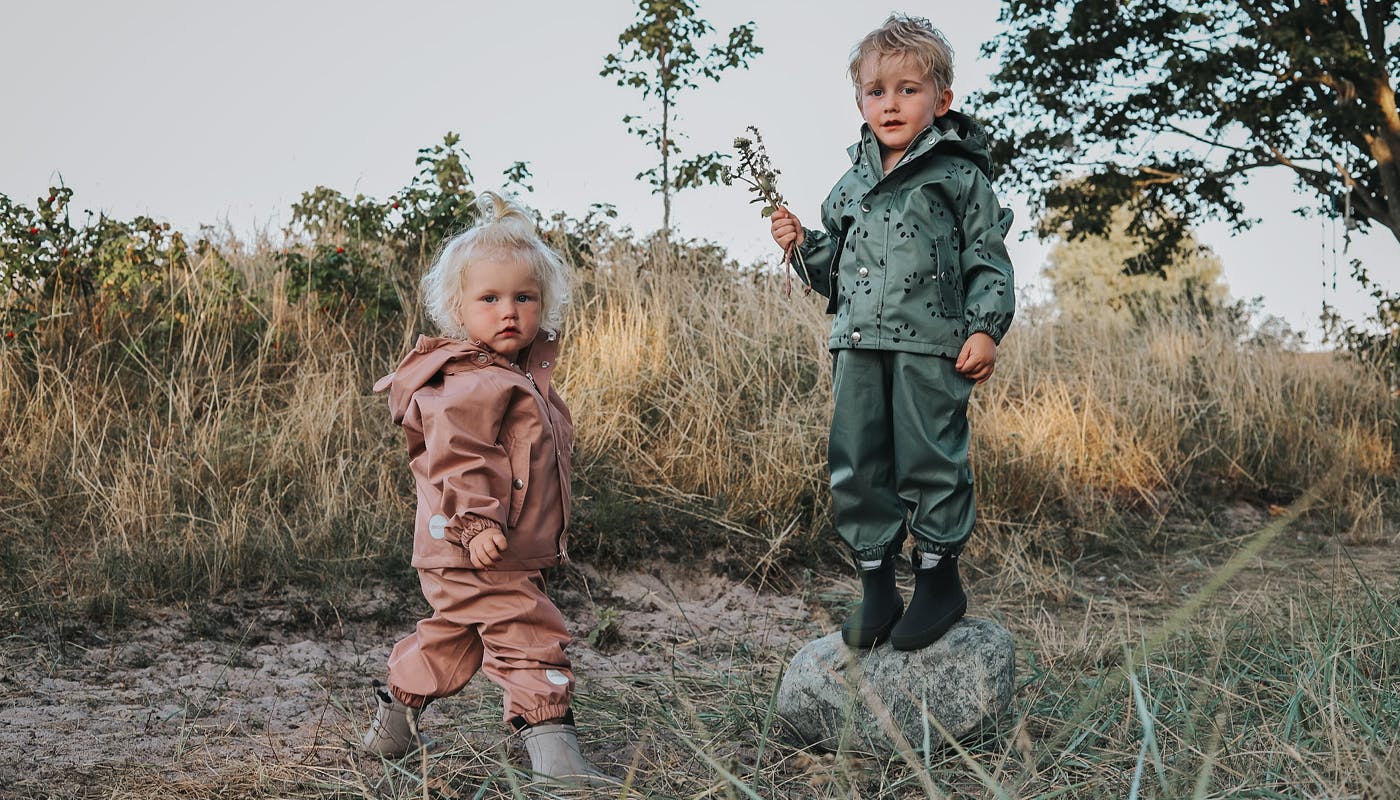 "AT LIEWOOD, WE HIGHLY ENCOURAGE YOU TO ALWAYS PASS ON YOUR GARMENT TO SOMEONE YOU LOVE WHEN OUTGROWN TO CONTINUE RECYCLING."