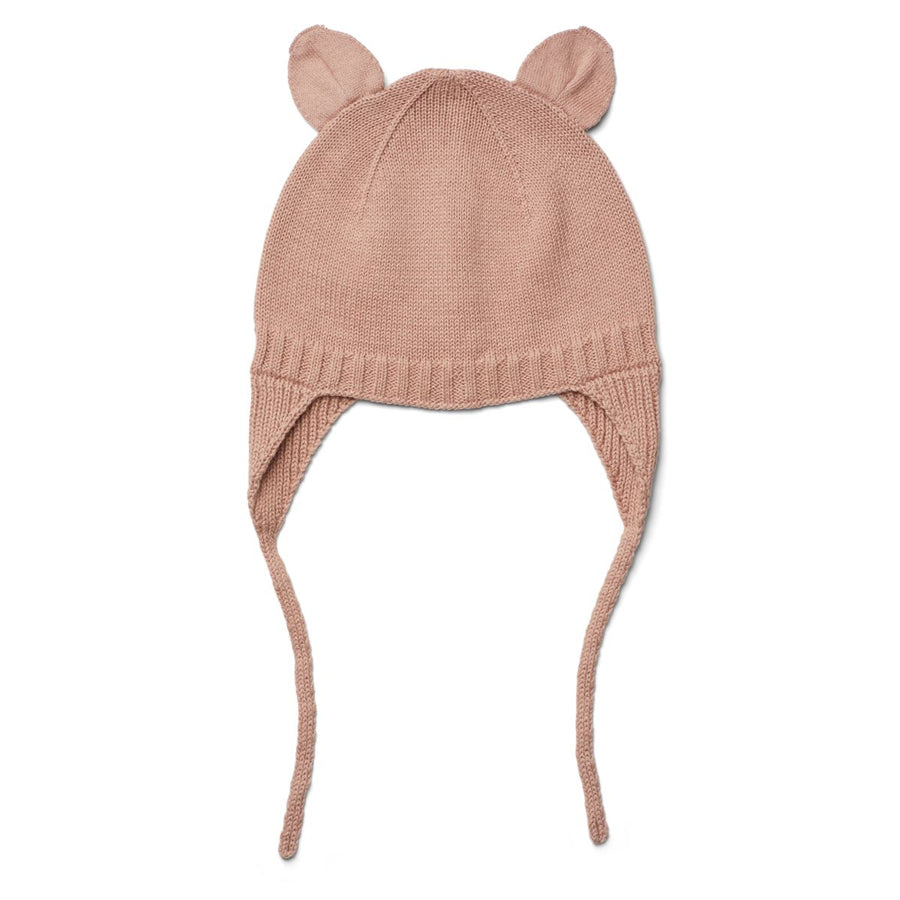 BABY BONNET WITH ANIMAL EARS
A baby's head is exposed to many external factors. Wind, draughts and cold are just a few of the things that can affect your baby's well-being. The knitted Violet Bonnet expands and fits snuggly keeping little ears and heads warm while ventilated.
Material: 100% organic cotton
Knitted, soft quality
Covers the ears
Ties at the neck
Animal details
Material Composition  
100% organic cotton
Material Properties
Free from harmful chemicals like: fertilizers and pesticides
Soft, high quality

Sustainability and Production
Organic cotton is defined, as cotton that is grown without use of any chemicals such as fertilizers and pesticides. All cotton, used in LIEWOOD's woven and knitted products, are from organic sources.
Country of Production
India
Shipping to